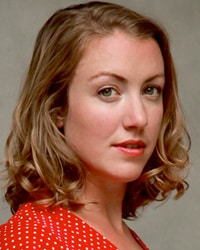 A member of the LiveTaos team, Rita handles communications and outreach for KNCE.
Born, raised, and educated in the mid-Atlantic and New England (New Jersey, Maryland, Massachusetts, and Maine, in chronological order), Rita abdicated from the east coast for Taos in 2007.
With a degree in Writing, Literature, and Publishing, a background in theatre and voice, and a penchant for taking on zany projects she doesn't quite have time for, she finds that Taos feeds all her various creative hungers while providing an extremely high rate of awesome-people-per-capita with whom to get it all done.
Rita is the editor of LiveTaos.com, a member of theatre companies Teatro Serpiente and Working Class Theatre, sometime-stand-in vocalist for various local bands, a dual citizen with the great island nation of Ireland, and an inveterate traveler, reader, and music lover. In her spare time, she practices freelance communications and development.
She is thrilled to be helping KNCE breathe a different kind of life onto the public airwaves of Taos and the world.
Rita recently completed her MA in Public Advocacy and Activism at the National University of Ireland, and has gone walkabout for a minute to see what the rest of the world looks like in 2017. Thanks to the internet she's still here for you, though, so don't hesitate to drop her a line to info@truetaosradio.com.
Comments
comments
---
Other KNCE Partners:
Jerry Schwartz

Programming

John Henderson

Programming