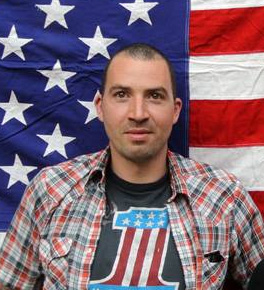 Kevyn grew up on a small organic farm in Dixon, NM. He became interested in technology and the arts at a very young age. Kevyn is happy to call Taos his home, and believes that supporting the arts is essential to sustaining our vibrant local economy and keeping Taos unique.  In 2013, he and fellow KNCE team-mates Max and Rita launched LiveTaos.com, one part of the partnership that brought KNiCE to life.
Kevyn is proud of what KNiCE has already accomplished in offering a platform for people to share the music that they love, as well as information and topics that matter to the people of Taos (and beyond).
He is very excited to be a part of the KNiCE radio experiment and is thrilled by the community's response to the project. He is also very grateful for all the passion and dedication that the many local  DJs bring to station.
He looks forward to seeing KNCE serve the community for years to come!
---
Other KNCE Partners:
John Henderson

Programming

Jerry Schwartz

Programming