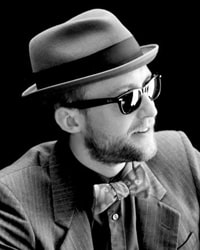 Max Moulton was born in arguably the coolest house in the coolest town in the world. The town was Dixon, New Mexico, rent was $50 a month, the floor was adobe, and his name was supposed to be Jack Daniels Moulton. (Thanks to his neighbors at the time for delicately hinting that Max from Where the Wild Things Are MIGHT be a more appropriate name.) At the tender age of five, he honed his survival skills on the streets of Barra De Navidad, Mexico, with substantial help from the local fisherman.
He spent elementary school "learning" to write in Dixon and later miraculously survived a short stint at Peñasco elementary. He allegedly first met Kevyn Gilbert at his seventh birthday party where Max created the foundation for their lifelong friendship by spilling an entire liter of Sprite — he has never lived down the shame.
Graced by a father who loved to travel, Max spent many trips complaining about carrying backpacks and sleeping in hammocks throughout Mexico, Colombia, and Ecuador. During high school, Max sacrificed the option to sell drugs at one of the Española Sonics and instead chose to attend Taos High (Yes, he was a student of John Henderson).
At fifteen, Max & Kevyn began learning Metallica songs and developing websites. By fifteen and a half he had learned the bass line to Sweet Child of Mine and had purchased the domain name for their first company, Gizmo Productions. By fifteen and three-quarters Max had given up the bass to learn how to play the drums and never turned back. So dawned Max & Kevyn's punk band "The Mysterious XXX" with beloved bass player Danny Montoya.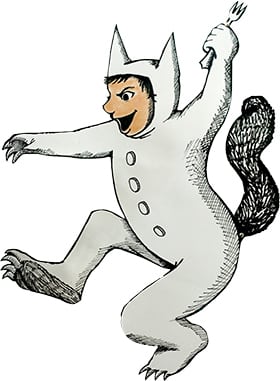 After deciding not to pursue 'Higher Education,' Max installed cabinets, cooked in kitchens, toured the country in a 70's Chevy van, hated living in LA, loved living in New York, slept on storage containers in Paris, complained about college kids in Greece, ate mussels in Ireland, played music with Germans, baked in line at the Vatican, learned to sweat in Kansas, sat in cop cars, learned to play the bodhran, bailed friends out of jail, melted in to waves in Mexico, discovered what community theater was, and after finding that all places had something to dislike, he ended up back in Taos.
Max now lives in Taos with his cat, Roscoe, and still runs Gizmo Productions with his heterosexual life partner, Kevyn. He plays drums in Two Ton Strap, The Big Swing Theory, Jackson Price & the Blues Rockets, The Noseeums, and The Art of Flying; he also plays bodhrán and mandolin in The Fletcher & John Trio (he's the ampersand). Max's natural habitat is in the kitchen crafting tasty food and doing his best to keep the flour off the floor. There is a lot of flour on his floor.
He never expected to own a radio station but is very proud to be part of this adventure that floods the airwaves of Taos. He is thrilled by the support the community is showing for the project and most of all the incredible number of amazing DJs who have come forward to support the project. If you ever run into him in the studio and he doesn't say hi, it's because he is trying to solve a problem — he'll say hi eventually.
You can also find Max recording bands and working on projects at a recording studio he maintains in Taos, NM. Learn more about his recording studio in Taos, NM.
He knows this project doesn't work without the love and dedication the DJs put into their shows and the listeners who are willing to patiently let KNCE push the limits of radio. Thank you.
Comments
comments
---
Other KNCE Partners:
Jerry Schwartz

Programming

John Henderson

Programming