Ondrea Levine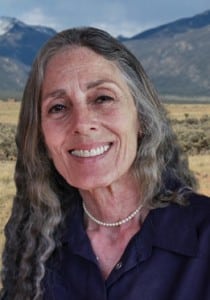 For over thirty-seven years, Ondrea Levine and her husband Stephen provided emotional and spiritual support for people nearing the end of life and for caregivers.
Through their healing and forgiveness workshops, many writings, and endless compassion, Ondrea and Stephen have touched the lives of thousands of people all over the world.
Ondrea's special blend of insight, wisdom, and humor make her the ideal Answer Lady for 93.5 KNCE True Taos Radio. Ask her anything you like, and rest assured you'll receive an honest and helpful answer!
Submit your question using the form to the right.
NOTE: Please use only your first name, or an alias.