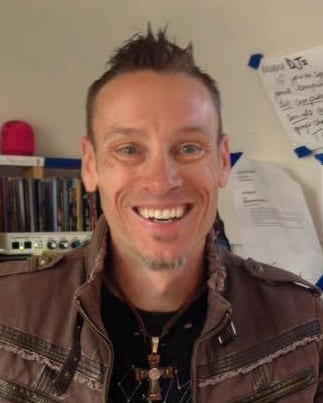 Stephen Plyler is owner of The Antique Gallery LLC. ( the largest Antique Mall chain in the United States) and owner of Walking Rain Productions. After growing up in DeSoto Texas, Stephen went to college at Stephen F Austin then North Texas, where he worked and put himself through school majoring in Kinesiology.
In late 2013, Stephen and his partner Jeff Trammel of 20 years moved to Taos, New Mexico from Pagosa Springs, Colorado after falling in love with the diversity, uniqueness, history and culture that is Taos. Upon arriving here in Taos, Stephen and Jeff have become extremely active in the community. Jeff spends most of his time working to help the homeless Men of Taos serving on the board of the Taos Men's Shelter, and Stephen is an avid dog rescuer with a house full of loved rescue dogs.
Determined to always make a difference in the community, Stephen decided what Taos needed was a more diverse and progressive musical scene. With that in mind Walking Rain Productions was founded: a multifaceted music promotion and production company that has brought such great acts as Suzy Bogguss, Wayne Hancock and The Black Lillies to Taos.
Stephen was raised in a musical family and spent most of his childhood traveling the Texas back roads to Bluegrass festivals. Always loving the creative side of life, Stephen was an avid writer and performer. Never shying away from a challenge, when the opportunity of having a TRUE TAOS RADIO came up, Stephen embraced it… with the same love, commitment and passion he has always shared with his businesses. With his morals, passion and heart always front and center, Stephen is honored to be part of the community and this exciting community-based radio station.
Comments
comments
---
Other KNCE Partners:
Howie Roemer

Jerry Schwartz

Programming

John Henderson

Programming